Author: msmona // Category:
Tips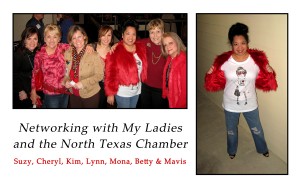 Sometimes it has to be all about you!  Confidence is key, especially when I'm out marketing our photography business around town.  Photography is fun, colorful and creative, so I often try to reveal my passion for this art form through wardrobe style. 🙂
Completely enthralled with this red furry Macy's jacket (only $31.70 with a coupon and huge discount) and my very fav ripped jeans from Target!  Did you notice the crazy cute $5.00 clearance T from Walmart?  "SELF LOVE" is imperative for a happy and successful life.  I admit it – I do love Me, but I absolutely adore each of these amazing ladies! 🙂 Being around them is so uplifting and such a blessing!
First it was Cookie Monster, and now ELMO! 🙂 Are there any other fuzzy Sesame Street characters I should take my fashion cues from?! Â  He he he!
MsMona
Share
Leave a Reply